Back to Sample Articles
A comedy heroine descended from a WW1 hero
Nick Thorne takes a look at the family of the well-loved and talented entertainer Victoria Wood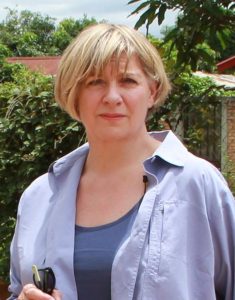 Recently we sadly lost Victoria Wood OBE CBE, the much-loved English comedian, actress, singer and songwriter, screen-writer and director. She was noted for her skills in observing culture, and in satirising social classes. Many people will know she was from Lancashire –but what more is known about her family story and can her determination be seen to have been inherited?
Victoria was the daughter of Stanley Wood and Helen Wood (née Mape). She was the youngest sibling in a family that included a brother, Chris (born in 1940), and two sisters, Penny (1945) and Rosalind (1950). Her biography, written by Neil Brandwood, indicates that she was not at all close to her two elder sisters, who she once said were very bossy and treated her as a nuisance. Her older brother – who was 13 years her senior – had left home by the time that Victoria was growing up in Bury. By all accounts she had a lonely childhood without any friends. It doesn't take long to find reports of an excruciating experience she had as a child when she invited a number of classmates to a birthday party and only one turned up to celebrate with her – the other children preferring to be playing elsewhere on that day!Contrast this with the adult who would sell out the Royal Albert Hall for a record breaking 15 nights in a row and was so loved by television audiences for her many appearances over the years.
In March 1980 Victoria married the stage magician Geoffrey Durham and they had two children, Grace (born 1988) and Henry (born 1992). We can find their marriage recorded in the Civil Registration of Marriages on TheGenealogist.co.uk – however, the couple divorced in 2002.
Her father's alter ego
Looking at Victoria Wood's father occupation gives the impression of Death on a Smokeboatsomeone who might have been a bit straight laced. He worked for many years as an insurance claims inspector for Manufacturers Life of Canada, but he also had a creative streak in him. Stanley was an amateur pianist and a successful writer of radio and TV scripts in his spare time – one of which was for the famous Wilfred Pickles. In World War Two Stanley had served as a sub-lieutenant in the Royal Navy and, in 1947, after this experience in the Navy, he wrote a novel called Death on a Smokeboat under the nom de plume of Ross Graham.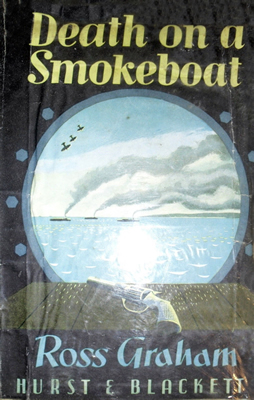 Using the Births and Baptisms records on TheGenealogist we can find Victoria's birth recorded in the indexes for 1953 in Heywood, Lancashire. It is a good example of how even official primary records can contain mistakes. Here the General Register Office Index has misspelled her mother's maiden name as Nape rather than Mape.
Victoria's mother was known as Nellie – though, somewhat confusingly, she seems to have been recorded in the marriage records with another two versions of the name. The marriage index for her in Manchester 1940 gives us the name Ellen Mape and also the alternative Helen C Mape. Turning to the birth records, for the last quarter of 1919, Nellie's birth was registered as Ellen – though she was also known as Helen Colleen Mape, having been born on 14 October 1919 in Prestwich, Lancashire.
Her story of a hard upbringing in 1920s Manchester was turned into a book by Victoria's brother Chris and given the title Nellie's Book. It is based on Nellie's own account, written down in 1951, in which she recalls growing up in extreme poverty in Manchester in the 1920s and 1930s.
Victoria's maternal grandfather, John Mape, had been gassed in World War One and consequently couldn't work for a period of time. Ada, Victoria's grandmother, had to get work at the mill while her husband stayed at home and looked after the children including Nellie. John Mape had worked as a boiler fireman before WW1 but had, presumably, recovered enough to have become a mill foreman by the time of his daughter Nellie's marriage to Stanley Wood in 1940. A search of TheGenealogist's military collections reveals John's campaign medals records and from these we are able to see that he served firstly in the Liverpool Regiment and then in the Labour Corps.
The 1891 census on TheGenealogist enables us to get back to the next generation of the Mape family. Here we find a young John Mape living in Prestwich with his parents Patrick and Annie Mape, who are both from Ireland. Victoria's great grandfather is a chemical labourer in the census and by checking the marriage index for 1877 we can see that Patrick and Annie were married in Manchester. Perhaps Victoria's great grandparents' Irish ancestry accounts for some of the entertainer genes that were passed down to her?
John and Ada had eight children together, two of whom died early. Having found Victoria's grandparents in the marriage records for 1913 and discovering from this that Ada's maiden name was Cottrell, we can also go on to use the unique birth SmartSearch tool on TheGenealogist to find Victoria's mother and her seven siblings. This divulges all the names, the district they were registered in, the year and the quarter of their births and by clicking on the record we can gain the references we would need to order the certificates from the GRO.
Grandfather Wood – the war hero
Turning the spotlight onto Victoria's paternal line we can discover, that Stanley Wood was the son of John and Eleanor Wood and that they had married in Oldham in 1911. Similar to the other side of the family, Victoria's paternal grandfather had served in the army during World War One. John Wood, however, had been a GPO telegraphist before the war when he had joined the Royal Engineers. From the 1901 census, found on TheGenealogist, we can see the 14-year-old John was recorded as a 'telegraphist messenger' – while his father William was a cotton spinner from Saddleworth.
John's specialist telegraphist job was probably utilised by the army and Sapper Wood was promoted to the rank of Sergeant, as the medal records on TheGenealogist reveal. We are also able to see both service numbers that he had been issued with. His original number on joining was 948 though, later in the war, the army issued new service numbers that were six digits long. From the first three numbers of his new designation we can see that he was in the 42nd East Lancashire division of the Royal Engineers. Other details, that medal index cards reveal, are the codes that tell us in which theatre of war the soldier first served after leaving his native shore. In the case of Victoria's grandfather, the number 3 indicates it was Egypt in September 1914. What this record doesn't disclose, however, is that in 1917 Sergeant John Wood, was awarded a Croix de Guerre by the King of Belgium. Sgt Wood was given this foreign medal for service on the Western Front when he climbed out of his trench to rescue an injured comrade under heavy fire.
Victoria showed great determination in her life to rise from a child with no friends to a respected and loved entertainer with many showbiz awards and the honour of both an OBE and a CBE to her name.
We can see that this strength of character was certainly a family trait. By using the collection of family records on TheGenealogist we have been able to track down Victoria's recent ancestors to reveal a number of resolute and interesting personalities whose genes were certainly passed down to this well-loved entertainer.
---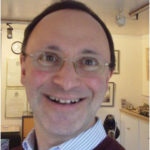 NICK THORNE has been researching his family tree for a decade, and is a regular writer for Discover Your Ancestors. You can find his family history guides and learning materials at www.noseygenealogist.com
Subscribe Now!