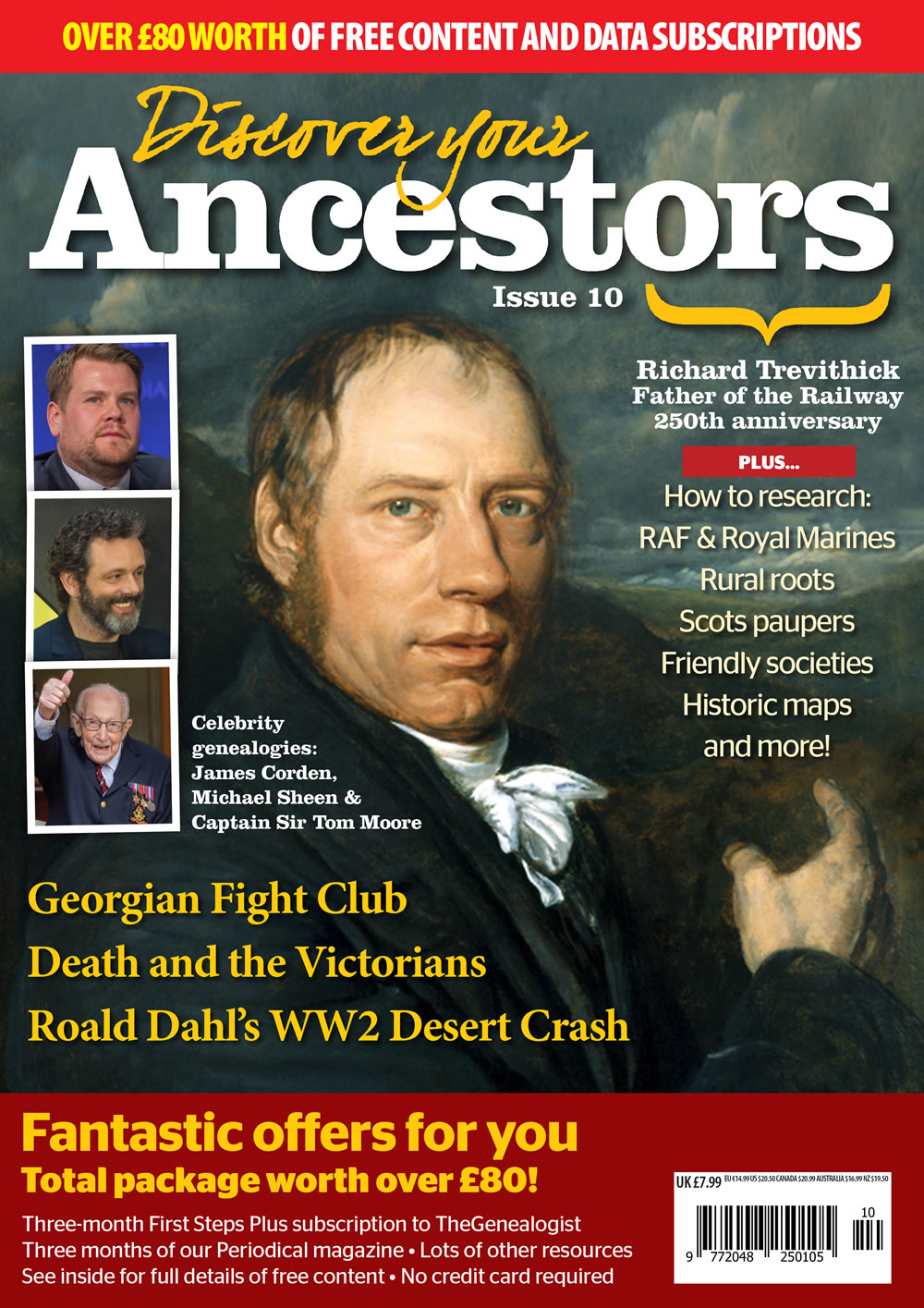 Issue 10 of the critically acclaimed annual printed magazine Discover Your Ancestors is now available, featuring more than 190 pages of beautifully illustrated content to move your family history research on at pace. More than 30 stunning features about life in the past, Roald Dahl's WW2 Desert Crash, celebrity genealogies of James Corden, Michael Sheen and Captain Sir Tom Moore, Richard Trevithick: Father of the Railway 250th Anniversary and much more, delivered straight to your door.
Issue 10 is now available at this website and at more than 4,000 newsagents worldwide including WHSmith in the UK, Barnes & Noble in the USA and Chapters in Canada. While stocks last you can also purchase copies of back issues direct from this website.
Order Your Copy Today!
You will be taken to our partner site GenealogySupplies.com to complete your order.